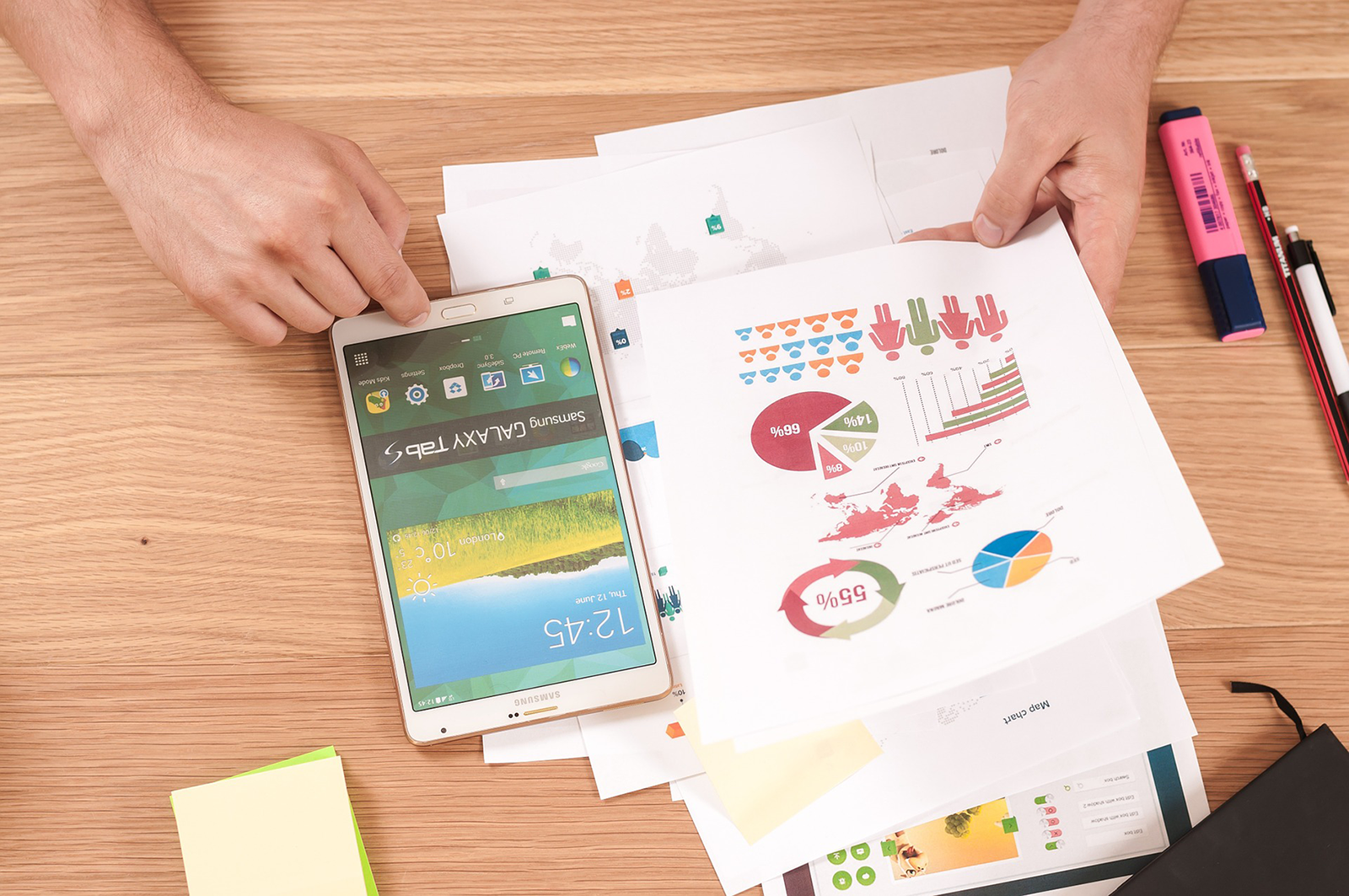 Who doesn't love infographics? They cleverly combine words and pictures to tell a story or present information in a concise and entertaining fashion. And, since visual content drives more engagement than plain text alone, infographics are incredibly valuable to marketers!
While an infographic might not be the exact way you envisioned presenting your company, product or complex data to customers or colleagues, there is plenty you can learn from these well-organized, visually-appealing tools. In this post, we've compiled a list of the 10 most useful and informative infographics we've found on the web that are relevant to digital marketers. Take a look below to be inspired and intrigued, and make sure to let us know which one is your favorite in the comments!
#1: 6 Important Parts of a Lead Generation Strategy
This infographic from Digital Marketing Philippines highlights 6 key elements of a profitable lead generation strategy. There are a ton of lead gen tips and statistical research on display here, from the beginning steps of a campaign to the data analysis afterwards.
#2: Pushing the e-Envelope: Integrating Email into your Multi-Channel Marketing Plan
Open rates have a domino effect on the rest of your email marketing metrics. Discover how to boost your email's chances of being opened by following the quick tips in this awesome infographic created by Sikich!
#3: How to Become an Affiliate Marketing Superhero
Affiliate Marketing is coming of age as a method of promoting products or services online. GetResponse provides this charming infographic so you can find out how affiliate marketing works, as well as learn its history and benefits.
#4:
10 Expert Cat Suggestions for Powerful Social Media Marketing
Have you heard that cats rule the internet? Well then it only makes sense that marketers take social media advice from them! Let cats be your social media marketing consultants by checking out this super cute infographic from WASP.
#5: How to Structure a Perfect SEO Optimized Page
With all the SEO website-ranking factor checklists on the internet, how do you know which ones your company should focus on? Quick Sprout breaks it down for you in an elegant way with this infographic that shows how to make every web page you create search-engine-friendly.
#6:
The Ultimate List of Blog Post Ideas
In addition to fueling SEO, blogging gives your business a voice and is one of the most valuable tools that you have to engage with customers. But you need to be dedicated to creating amazing content in order to stand out from the crowd of fellow bloggers, and there comes a time for every blogger when they just don't know what to write. Digital Marker's handy infographic of blog post ideas is here to help, neatly divided into 8 sections that represent the different goals you might be trying to achieve with your blog post.
#7: The Mixology of Content Marketing
The most successful marketers combine art and science into their content creation. This fun infographic from JBH compares different content marketing formats to cocktails, leaving marketers with plenty of recipes for a successful content strategy where creative and data driven approaches intersect.
#8:
A Marketer's Guide to Going Mobile
Mobile has evolved to be a central mode of communication for consumers. In case you haven't made the jump yet, Marketo put together this infographic with all the stats you need to know about mobile marketing so you can start creating a strategy that works for you.
#9: How Data Travels Around the Globe
This interactive infographic from Akita Systems transforms the experience of viewing an infographic into an entertaining visual storytelling experience. Horizontally scroll through beautiful illustrations to understand how the flow of data works (following the path of a single email) and hover over all the dynamic touches that hide extra information you can view along the way. A true creative inspiration to marketers everywhere!
#10:
9 Simple Hacks to Stay Healthy at Work
Life as a digital marketer means you will inevitably spend long hours working at your desk or sitting in conference meetings. This infographic from SnackNation provides a quick and easy list of things you can start doing right now to avoid the pitfalls of a sedentary lifestyle, such as setting a reminder on your calendar every 30-60 minutes to get out of your chair and move around!